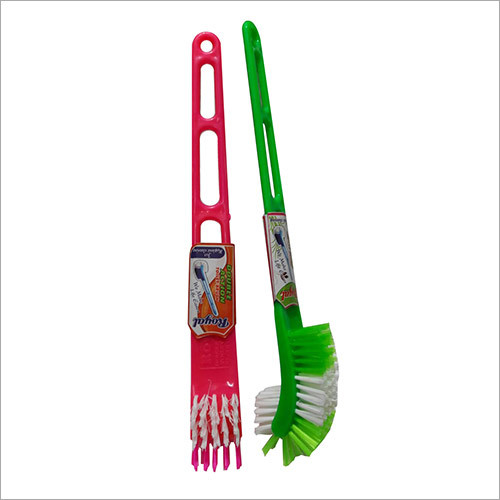 Bathroom Toilet Brushes
Product Code : 25
Product Description
Cleaning toilet space and bathroom area is a must for maintaining complete hygiene in the place you live and work. So, to help clean up well, we are offering Bathroom Toilet Brushes in two colors, green and pink. These are plastic made brushes having quality, flexible and durable bristles. Both squatting pan and western water closet can be cleaned using our Bathroom Toilet Brushes. These brushes come with two holes at the end of the sticks, which makes them easy to hang on the wall.

Key Factors :-
Toilet rims can be cleaned easily.
Space saving design for easy hanging and placing on the wall.
Cleans both Western and Indian commodes.
Heavy duty plastic which is not easy to crack.